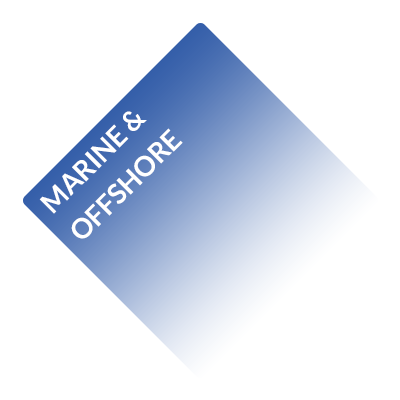 DCC-GROUP | Marine & Offshore
The best on board
Our all-round services include
cleaning and discharging extraction ducts in galleys
cleaning and disinfecting air supply and air extraction ducts
insulation of cooling pipes, steam pipes and supply ducts
welding of new support frames, pipes and other welding activities
cleaning of main laundry supply and extraction ducts and fans
laying liquid-tight floors
supplying and installing new air handling units or components
supply and installation of extractor systems, air supply and air extraction ducts, fire dampers, supply and exhaust fans, fire suppression systems, A60 fire shutters, A60 walls, stainless steel ceilings with LED lighting
supplying and laying tile floors
on-site production of custom-made air ducts
cleaning of grey water systems
cleaning of black water systems
Marine & Offshore by DCC-GROUP means ...
a strong player
inspection, cleaning and renovation
all over the world
For work on board ships, we will go a long way. A long way in kilometres and a long way in service. On shore and offshore, we are experts in inspecting, cleaning and renovating cooling, heating and HVAC systems. Our offshore teams are hard-working, competent professionals.
And there is more. We are familiar with the specific requirements in this demanding industry and we are happy to go the extra mile. We frequently take on jobs such as providing corrosion-free decks. We can also apply coatings to decks.
This is why we have become a strong player in shipping and offshore!